Give your bangs cool-looking texture.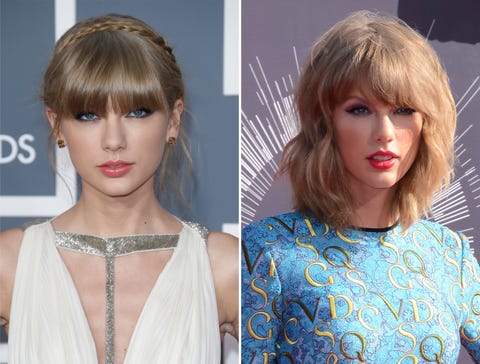 Use hair spray on the hair to give it a cool look. Scrunch it with your hands when you blow dry to settle the hairspray.
Easily create a straight part every time.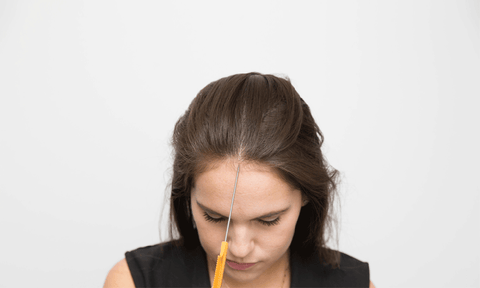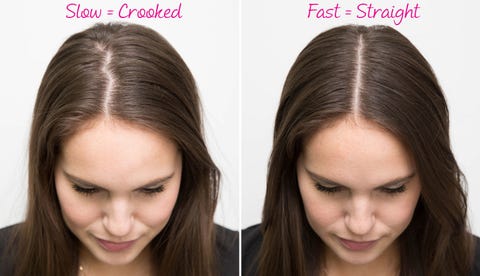 Use the back edge of the comb, by combing the hairline to the crown of your hair quickly to a create a straight part.
Tone down super-curly hair with a flatiron.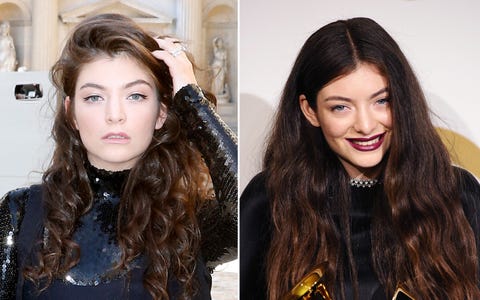 To convert curly hairs into wavy hairs, use a flat iron on the hair and try bending your wrist forward and backwards as you move down the strands.
Seamlessly switch up your part from side to middle in four simple steps.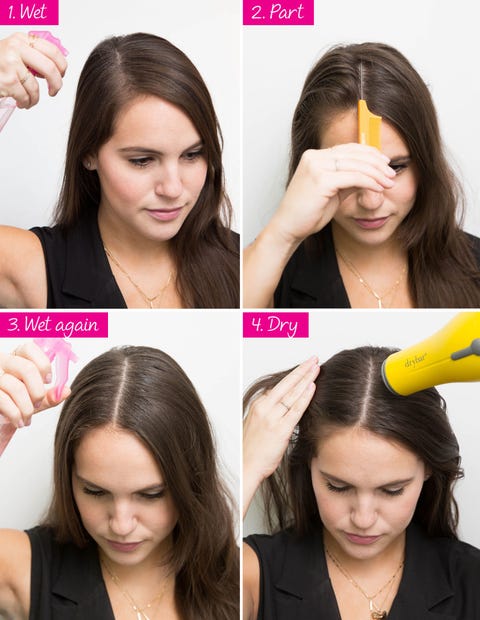 To change the parting of your hair follow these steps given above. Wet your hair at original part then set the desired part and set it down by manipulating the hold then dry it off with a blow dryer.
Create chic, cool-girl bends by holding your curling wand horizontally instead of vertically.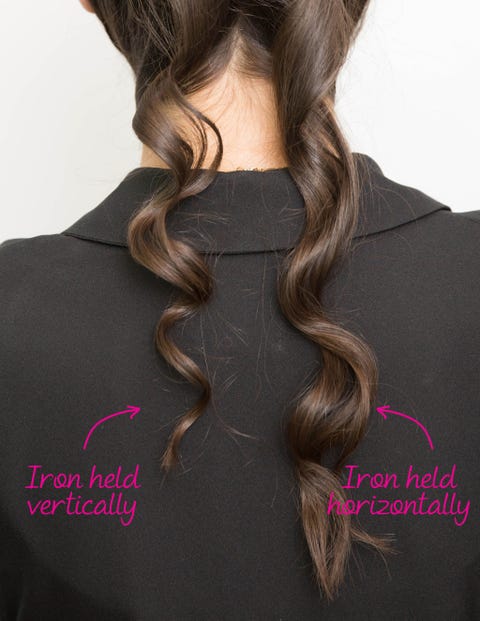 Grab one section of your hair and wrap it over the barrel while holding the iron horizontally. old the hair for a few seconds and then let it down. If you want tighter more curls, then hold the wand vertically as you wrap the hair around it.
Fill an empty spray bottle with your favorite foaming mousse to de-aerate it, creating a product that's much easier to use.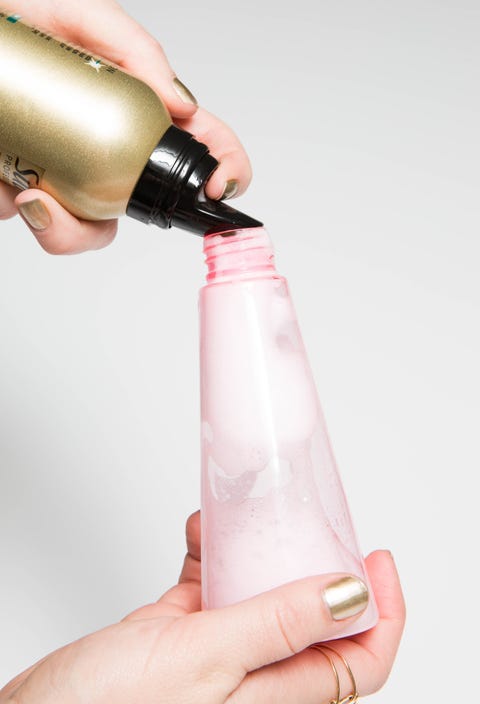 Take the air out of the mousse with the hep of a spray bottle as it makes more product as a liquid then foam while it retains same volume boosting properties.
Pin two braids together to create the look of a much more intricate braid.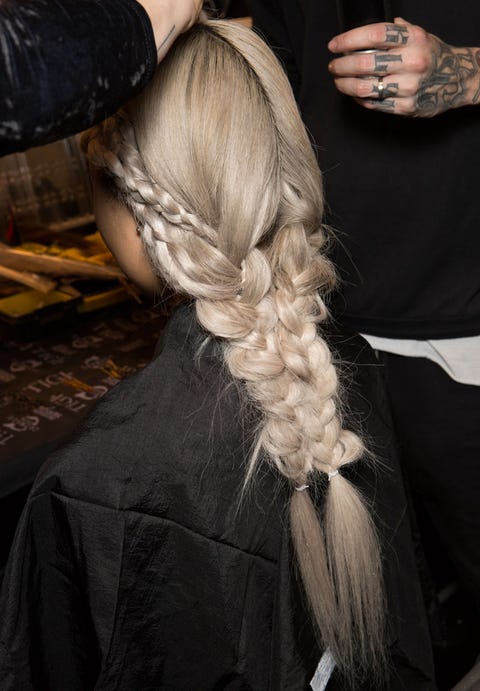 To make a masterpiece stick two braids together with the help of bobby pins.
 Create messy, slept-in waves by gripping your hair in chunks instead of raking your fingers through like a comb while styling your hair.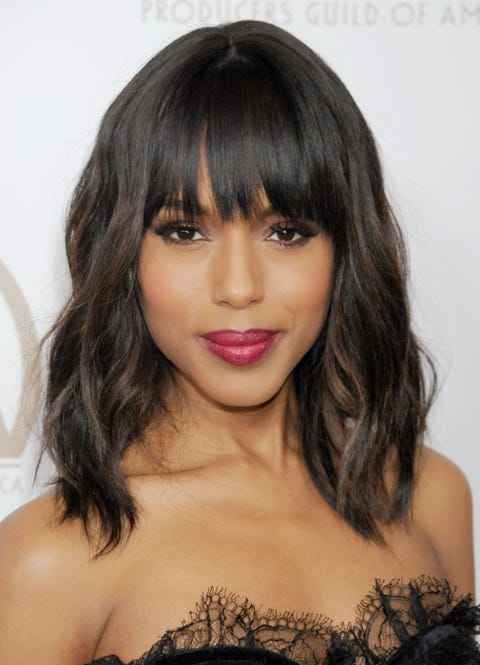 Spray a hair spray on hair and move your hands on your hair as if you are gripping a rope, to give the hair messy look.
Blend synthetic clip-in hair extensions to your hair by spraying them with dry shampoo first.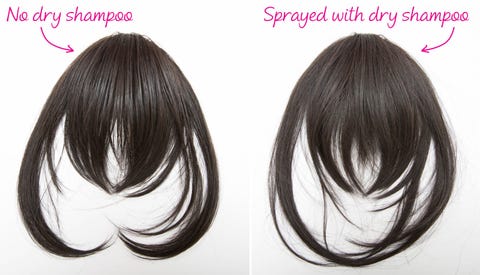 Mattify the hair to make them hair look natural and make the sheen go away from those locks.
Prevent your low bun from loosening by tying your hair in two separate ponytails first.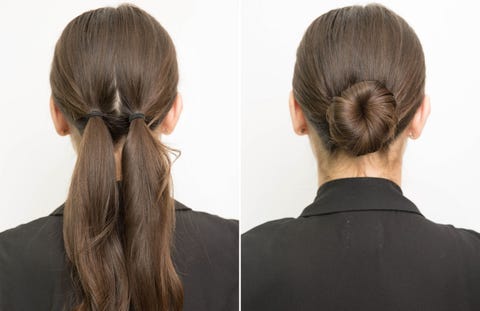 Tie two pigtails closely together and wrap the both around each other, creating a pig tail. Settle with bobby pins.
For a no-makeup daytime look, opt for a matte lipstick that matches your lip color; for night, choose a glossy version.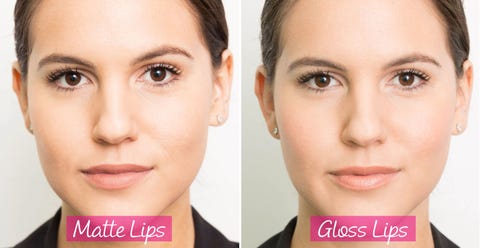 Follow the steps for no make-up daytime look.
Create your own glitter liner with eyelash glue and loose glitter.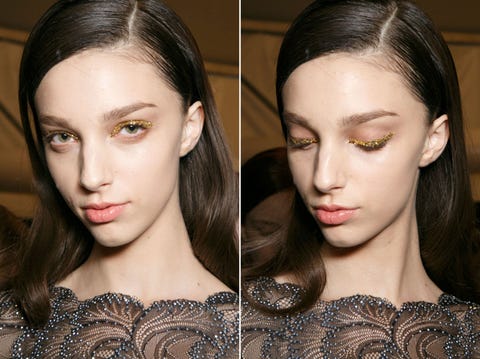 Line the eyes with eyelash glue firstly and then try pressing loose glitter on top with a small brush.
Tint light eyelashes with a liquid liner for a no-makeup makeup look.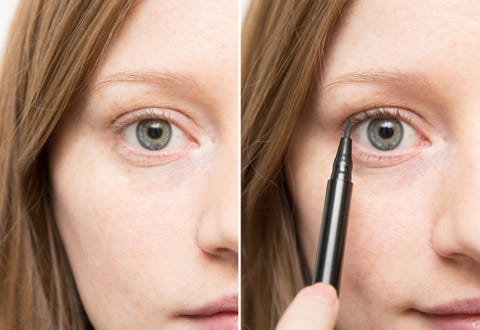 Hold the liner pen vertically like windshield wiper-motions, and color the lashes from the ends to the roots.
Make your cat-eye symmetrical every time by marking the ends with a dot before lining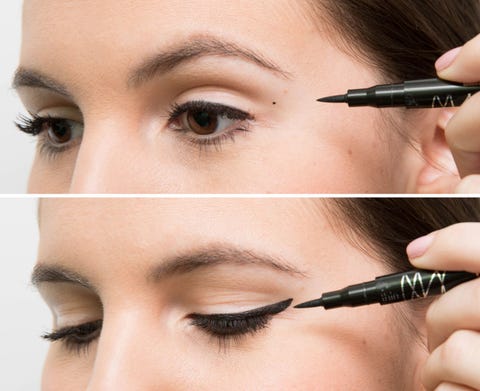 Make the desired dot and draw a small line from the dot to the inner to connect them to liner at lash time. You won't have to guess where it will end or how it will look.
Give yourself an effortless smoky eye.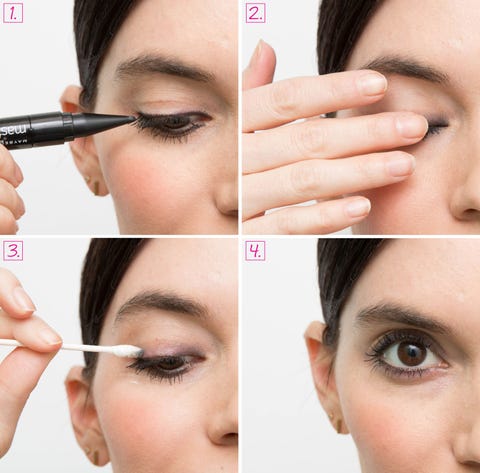 Line the eyes with a liner and smudge it with the fingertips. Then use a cotton swab soaked in moisturiser to help in cleaning the black liner residue and give a finish look.
If you're blonde, match your eyebrows to the color of your roots for a natural look.
Match the look of your eyebrows to that of your hair so that it gives a natural look
Test how your makeup will look in different lighting by using the flashlight on your phone while looking in the mirror.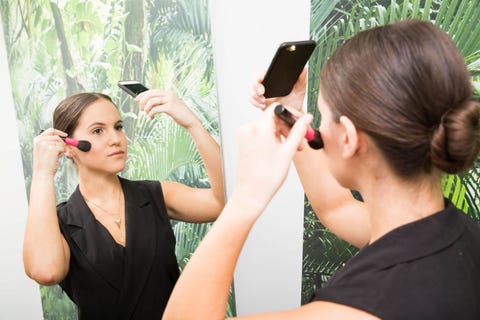 A bright look in the room can make the make-up look different. Use flashlight of your phone in front of the mirror to see the actual look.
Use a salve to diffuse your eyeshadow for a more softer smoky eye.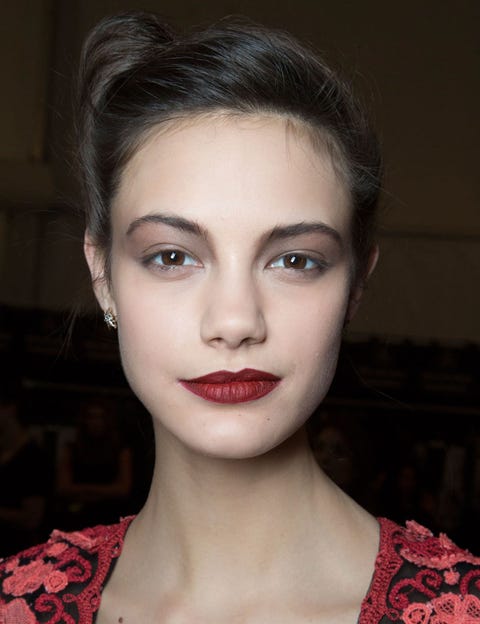 Apply any eyeshadow of your choice and then use a cotton and a salve to blend the shadow at the crease( as shown in the image)
Lock in moisture on your skin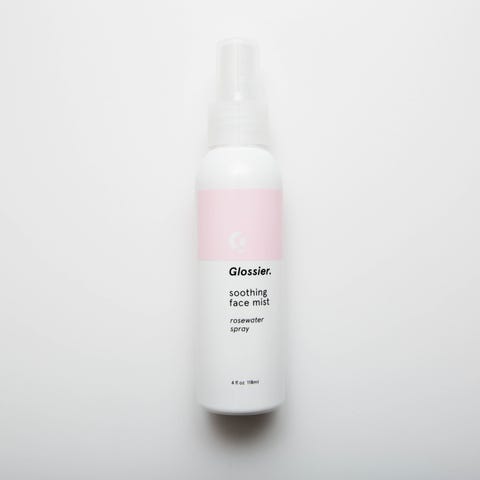 To make your foundation go on slowly, lock into the moisture of your hair with rose water spray.
 Use a loose tinted powder instead of liquid foundation.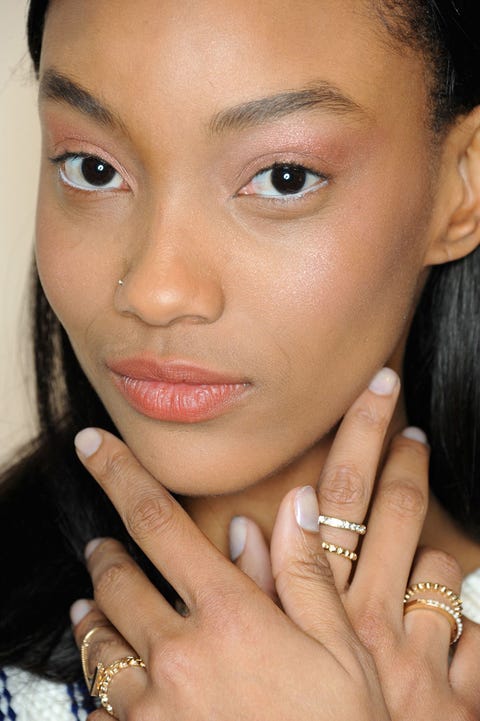 To avoid foundation on clear skin days, use a dusting of a tinted loose powder to avoid redness from the skin.
For the perfect foundation application, start at the center of your face and spread the product outward to blend.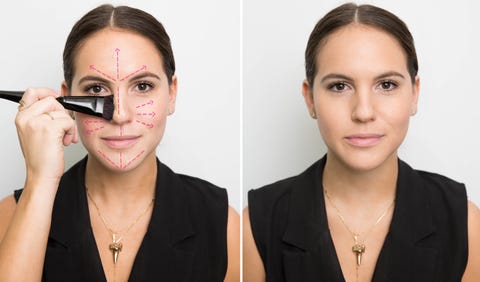 Start from the centre of the face so that the product fades around the edges so that it gives a natural look and doesn't look like a mask.
Instantly make yourself appear more youthful by creating fake freckles.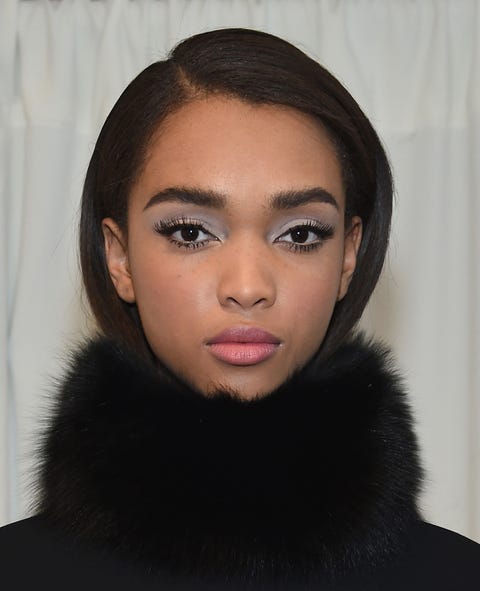 To diffuse the color of a believable effect, lightly pat the dots using a taper to draw freckles on the nose and the cheeks.